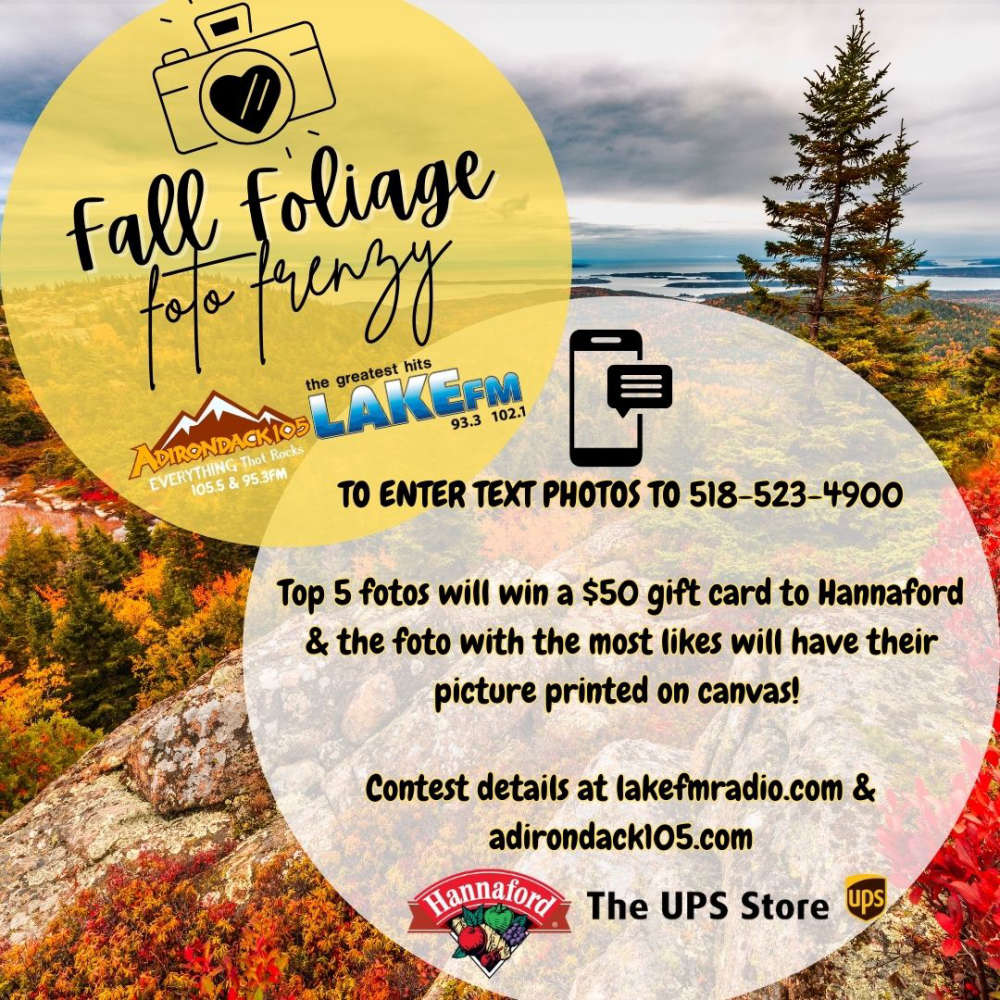 Send us your best fall foliage picture from 2023 and you're entered to win!
All entries must include the location and your name.
The deadline to enter will be determined by Mother Nature, so be sure to keep listening!
We'll take all of the entries and create a Facebook Album.
After 1 week, the top 5 "fotos" with the most likes on Facebook
each win a $50 Hannaford Gift Card!
The "foto" with the MOST likes will also win their "foto" printed on canvas, wrapped around a wooden frame from the UPS Store in Lake Placid!

HOW TO ENTER:
 Text your picture to 518-523-4900
 Send it to us via Facebook or Instagram
 Email it to: jwilliams@nc-radio.com

RULES:
 All participants must be at least 18 years of age.
 The photo entered must be taken in the Tri Lakes area from the 2023 fall foliage season.
 One picture per person is allowed (you can change your entry up until the day the album us
posted).
 No purchase is necessary to participate.